Why people should take HR more seriously? Seriously though, has it ever crossed your mind?
Human Resource professionals have always been disconnected from the rest of the organization for many different reasons. Some employees view HR professionals as enemies or spies waiting for an opportunity to reprimand them even for the most trivial and negligible mistake they randomly make.
You have got to admit it. At one point, you must have disliked HR too, thinking they were hired as dummies of the executives. And that their decision-making abilities are linked to their personal and professional relationships with their bosses and a mere extension of the company's legal department. And that most employees don't trust them.
These opinions are quite reasonable in many organizations. If the company is not going through any turbulent situation, the HR functions generally reside in hiring, training, and firing employees. However, when the company is experiencing labor issues and high attrition rates, it is an entirely different issue altogether.
So, why do we have to take HR more seriously again?
9 HR Imperatives to take seriously
In a research published by McKinsey, they defined the nine critical functions that HR professionals can fill in to prepare their organizations for the future. They called it the nine imperatives. It consists of decision-making, learning, structure, platform, talent, and ecosystem that encompasses the core value, purpose, and company culture.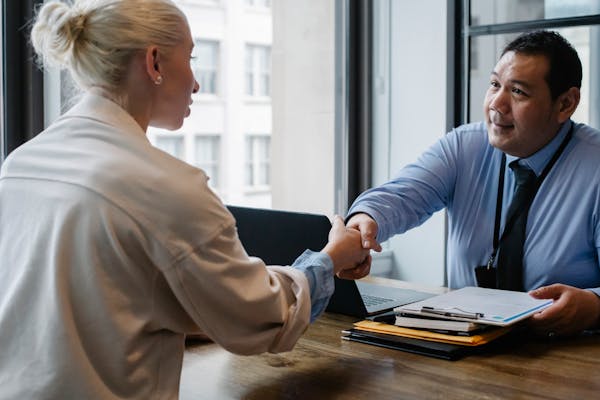 By concentrating on the nine imperatives, the HR functions shy away from petty sentiments of the daily operations and focus on a more relevant issue, the future of the business. 
During the onset of the covid-19 pandemic, millions of people worldwide lost their employment, and tens of thousands of companies folded. There was a shortage of job opportunities, and more than half of the workforce took refuge in online jobs, consultancies, and freelancing opportunities. 
However, the world goes on. With the series of unfortunate natural calamities and the man-made crisis unfolding one after another, organizations must not cease to move toward the realization of company objectives. In these times of tribulations, HR holds the key to corporate success. 
People should recognize HR leaders and managers for doing the balancing act in the workplace. 
From recruitment, onboarding, training, appraisal, promotion, and transfers, HR is our man (or woman). On top of the routine tasks are strategic planning, job market evaluation, burnout prevention, and dealing with cultural diversity. SHRM enumerated twelve pressing issues in the workplace that HR professionals constantly face, thus requiring aggressive collaboration and strategic thinking.
HR Organizational Roles
Maneuver a Competitive Job Market 
Present Accurate Evaluations for HR
Handle the Threat of Recession
Recognize the Importance of Cultural Diversity
Respond Appropriately to New Policies
Manage Employee Retention 
Engage Multi-Generational Talent
Prevent Burnout
Create a Sense of Belongingness
Close the People Impact Gap
Emphasize Leadership Development
Strategize for Competent and Productive Collaboration 
You might want to take HR more seriously, as they keep burning their brows in every step of the employment process and beyond. 
We understand that global talent management has been experiencing hiccups for several years now. So let us work together to search for and retain high-quality talents.